Happy Weekend! :D
I hope you are all having a fabulous one!
A few days ago, I made a post about The Tourist, and I mentioned how much I wanted to go to Venice... I haven't made a Travel Destination post in a while, and hey, it's the weekend so why not take a tour of Venice with me? :)
Okay, the first thing we're gonna do: ride a gondola! As tempting as the gondolas are in Las Vegas' Venetian Hotel, there is no doubt in my mind that they are nothing compared to the real thing, haha. ;)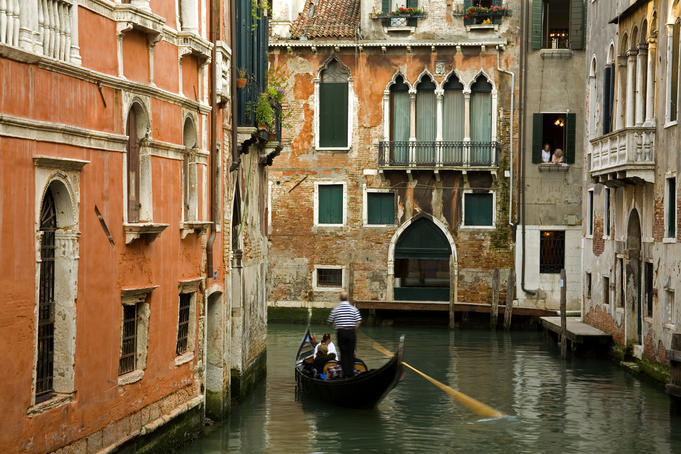 So, we are riding a gondola!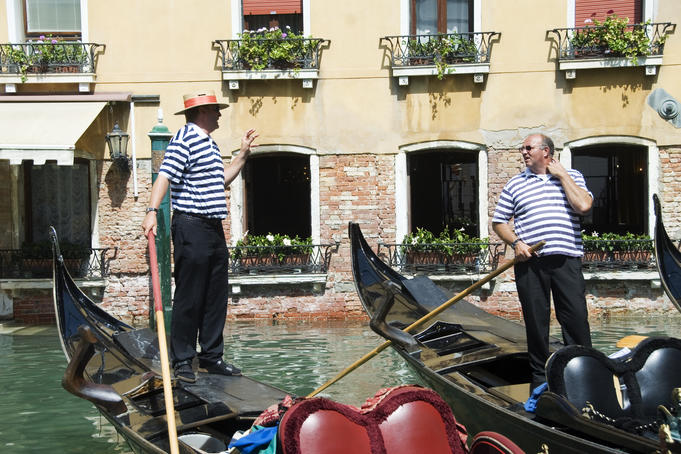 gondolas on Bacino Orseolo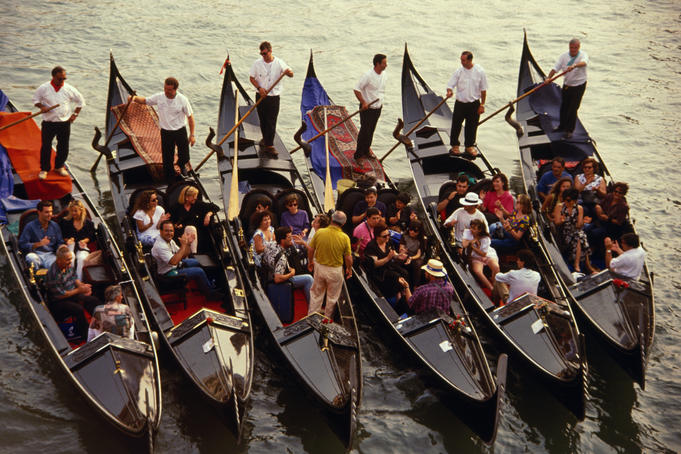 Venetian gondolas
After our gondola ride, we are going to eat gelato! :D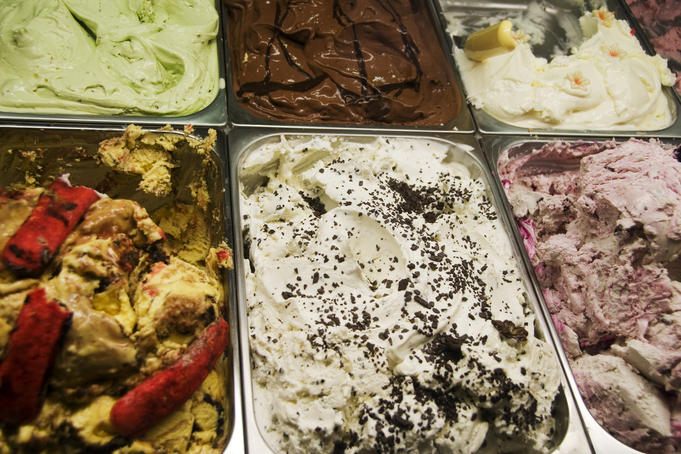 Delicious!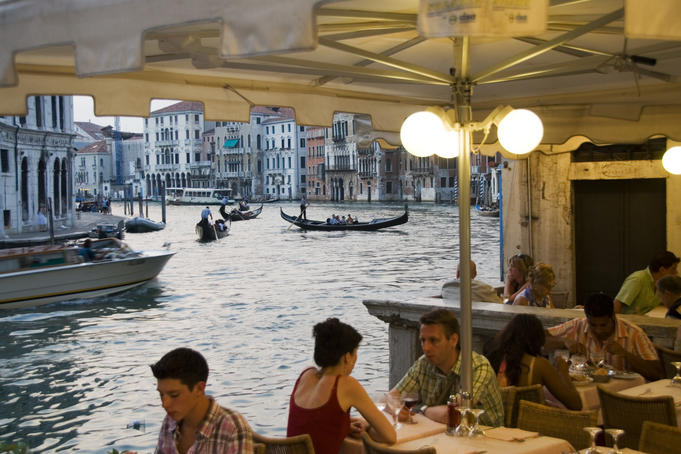 Then we can find a restaurant on the bank of the Grand Canal near Rialto Bridge.
Or head over to Piazza San Marco, walk around, take pictures, and eat!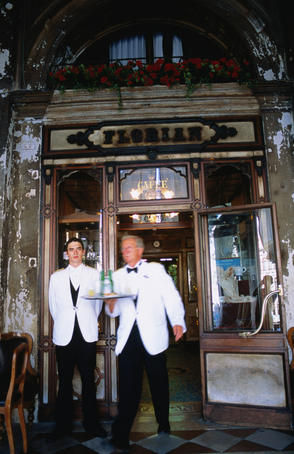 Cafe Florian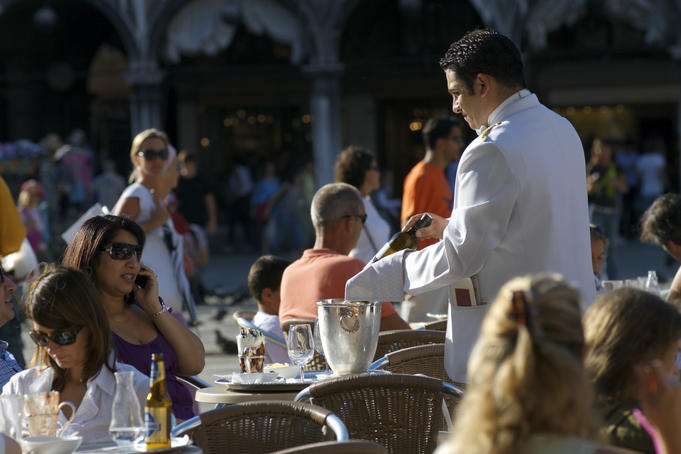 Cafe Florian on Piazza San Marco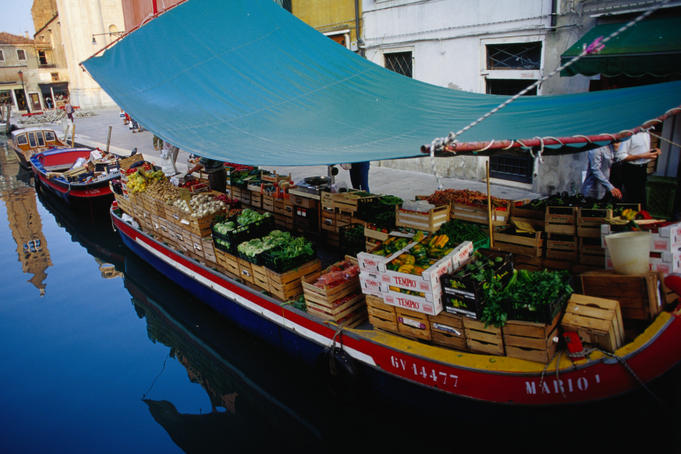 We can also buy food from this floating green grocer - how fun! :)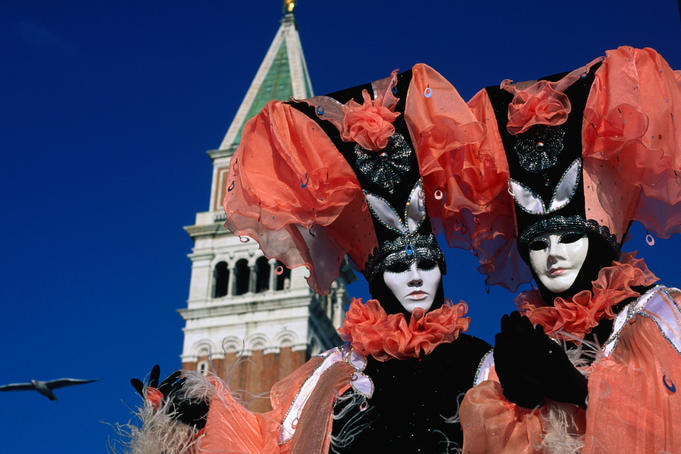 Carnival participants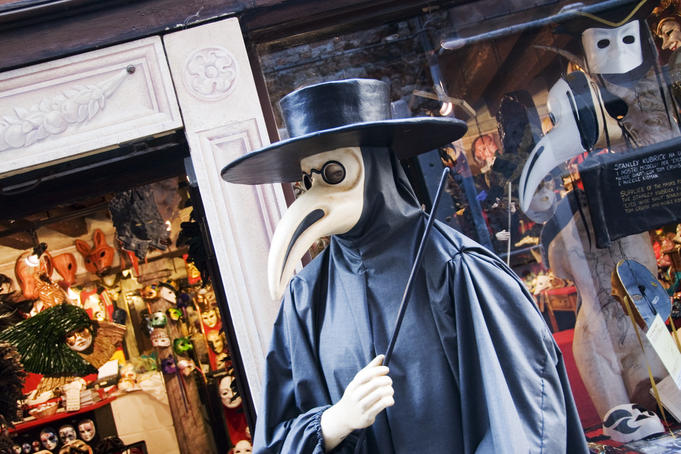 Ca'Macana Carnival mask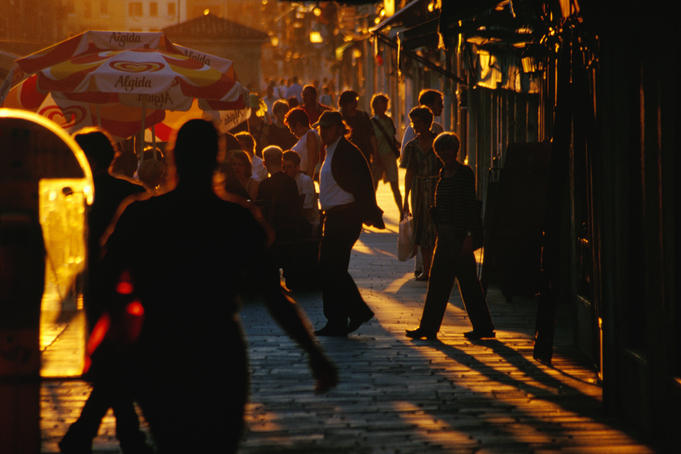 Let's take a stroll on Rio della Sensa.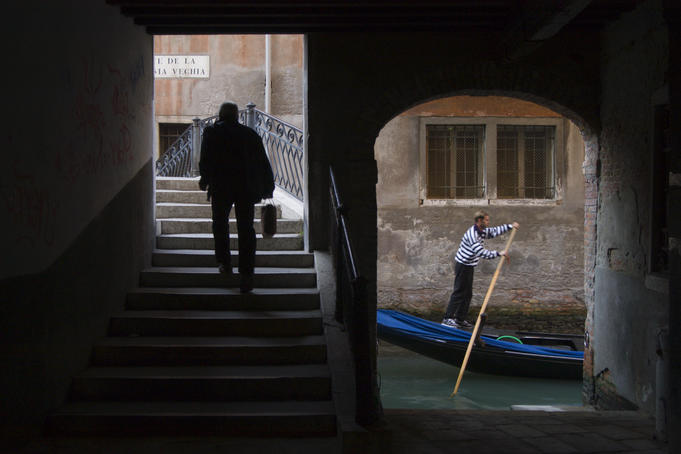 Walk around some more or ride a gondola again?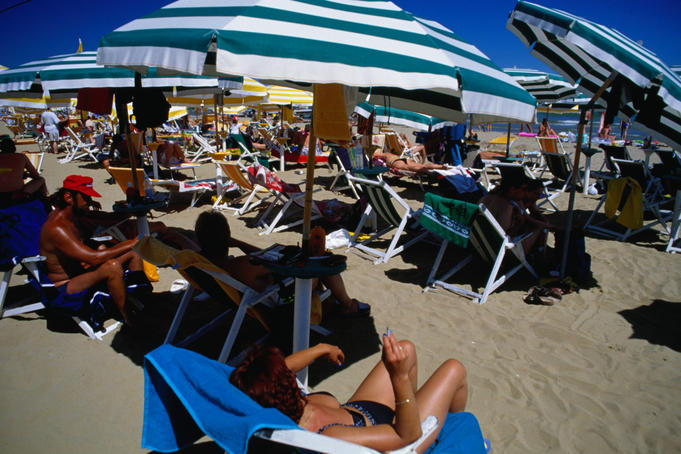 Beach, anyone? Let's go to Lido di Jesolo beach, east of Venice.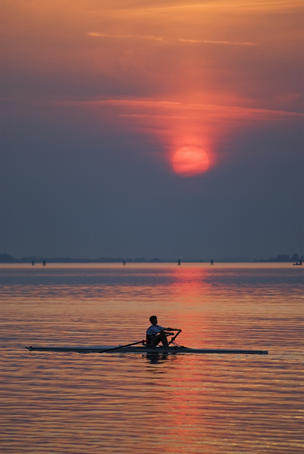 Watch the sunset while rowing in a lagoon near the Lido.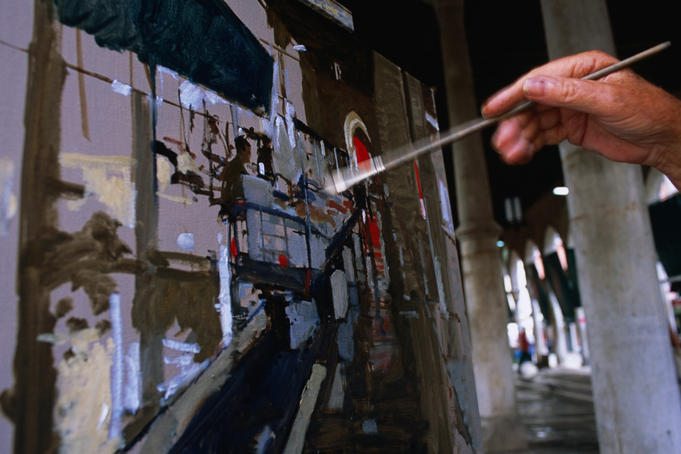 We can observe an artist painting at Pescaria market or visit many of Venice's art museums.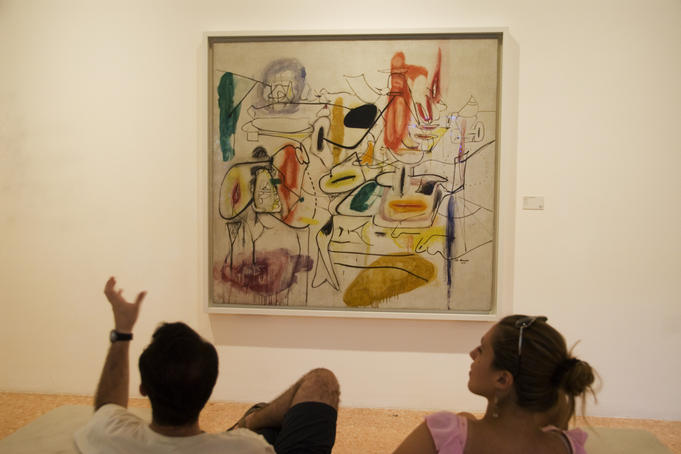 Peggy Guggenheim Collection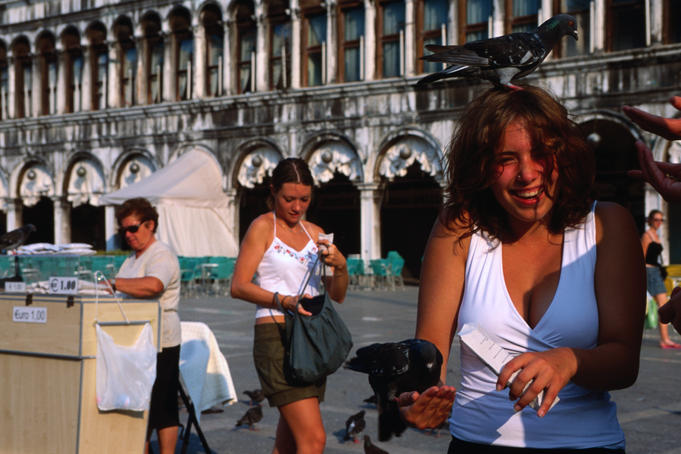 Another thing on our list: feed pigeons at St. Mark's Square!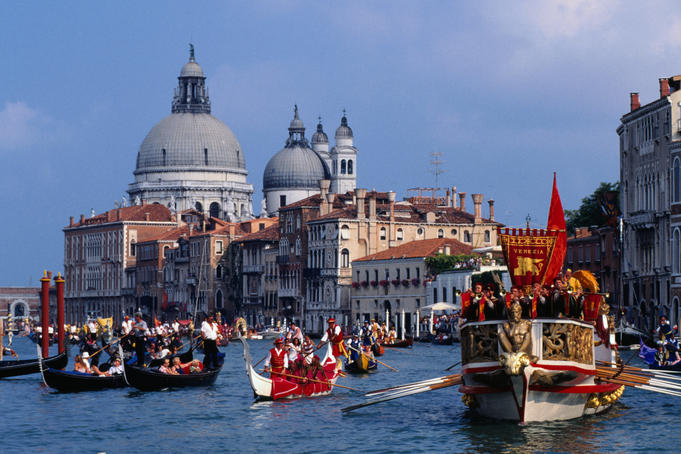 Bucintoro Galleon leading the Historical Regatta pageant in Grand Canal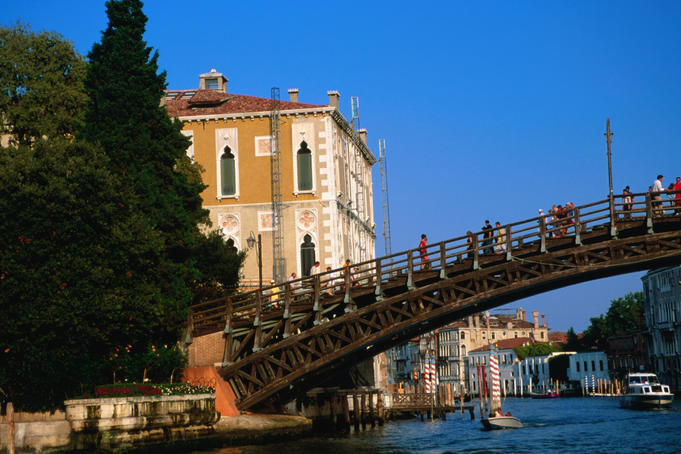 Ponte dell'Academia in Campo San Vidal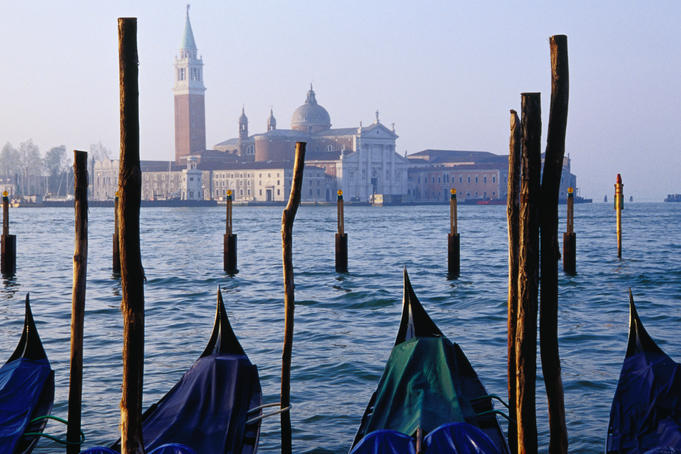 San Marco across the Canal
*Sigh* Absolutely beautiful!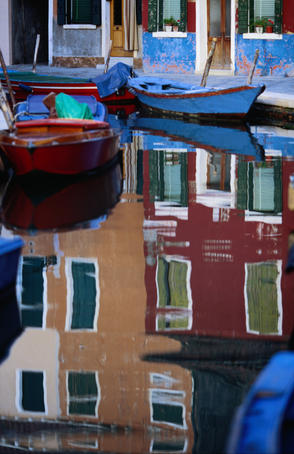 How cool is this photo?!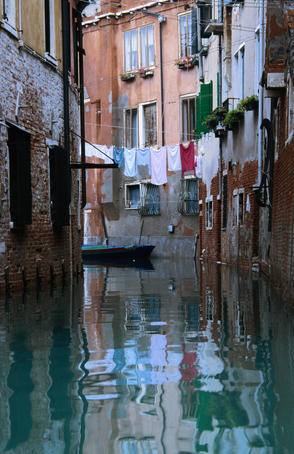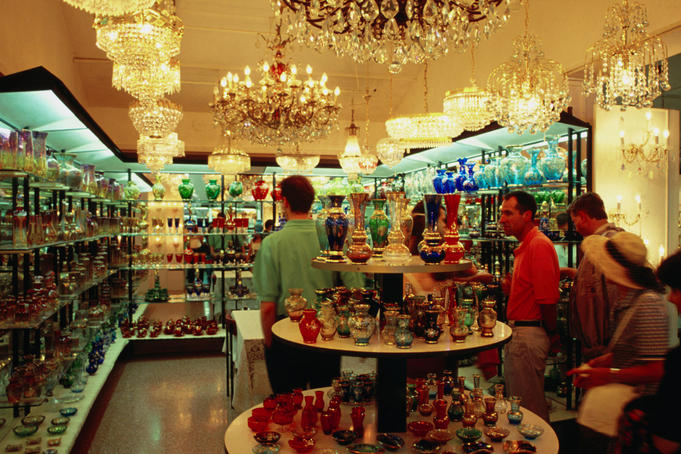 If you feel like buying souvenirs, we can go check out this store that sells Venetian glass. :)
And we can walk around some more to take in beautiful Venice.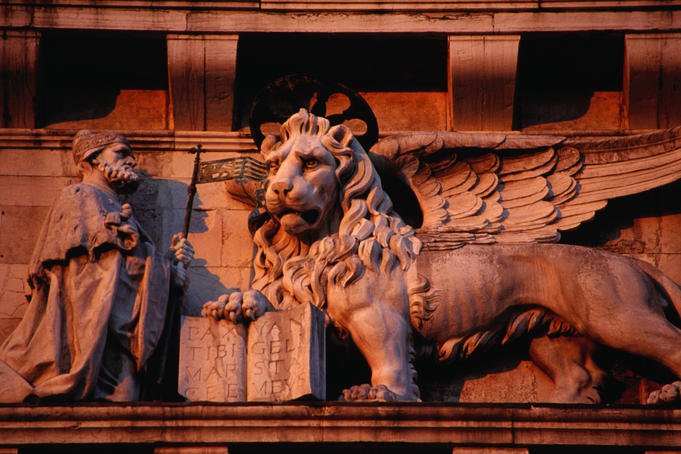 Gothic Palazzo Ducale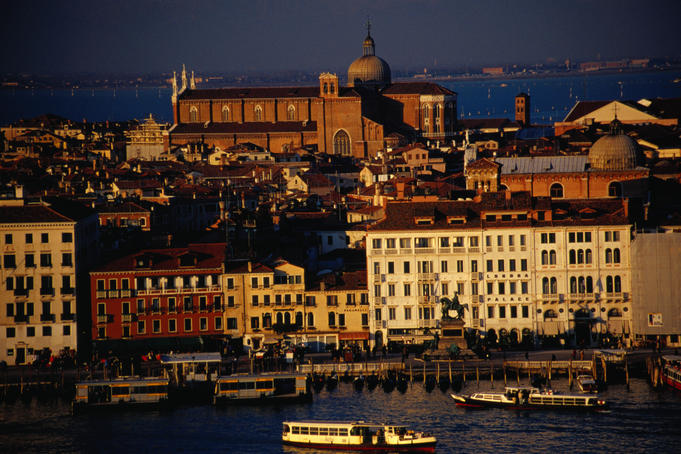 view of Castello from Chiesa di San Giorgio Maggiore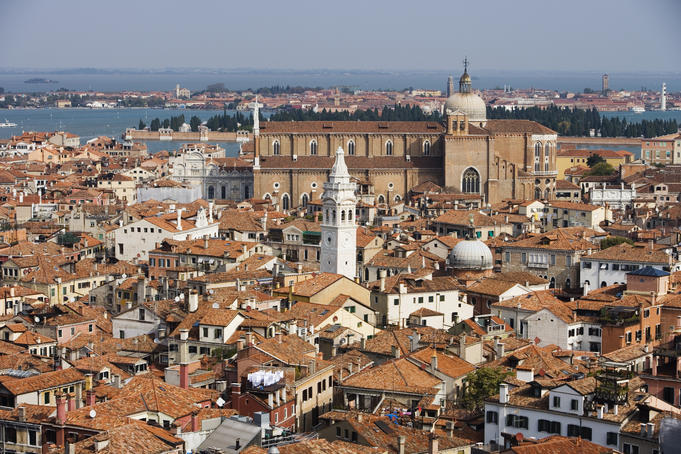 view from Campanille Tower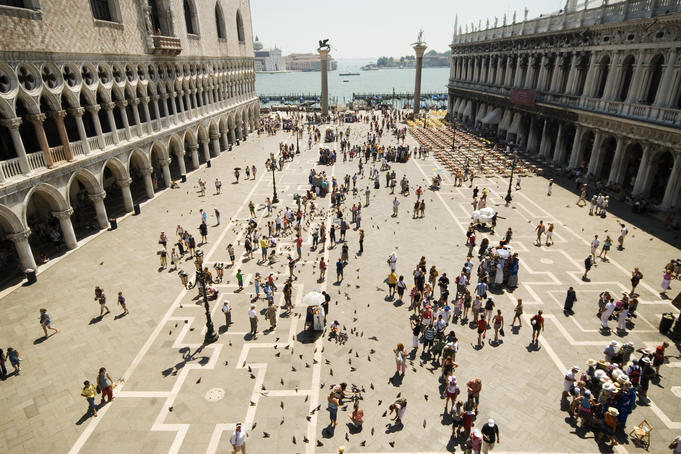 view of Piazza San Marco from Basilica di San Marco
***photos from www.lonelyplanet.com***
That's about it for our little weekend trip to Venice. I hope you guys had fun! :)
Have you been to Venice? Any travel tips for us? :D
I wish you all a wonderful weekend! :)
P.S. My $100
Shopbop
gift card giveaway ends tonight! Enter
here
.